Home > EMS > Integrated Manufacturing
Integrated Manufacturing
  As a Professional EMS Provider, Eversun provides customers with flexible Manufacturing and Assembly services which gives customer the freedom to focus on Product Designing and Marketing. Our motto is "You do the design we do the rest".
EMS Total Solution: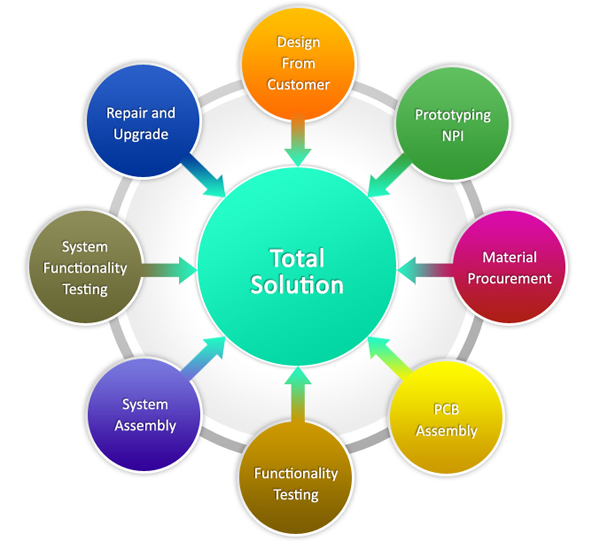 Building on the customers design expertise, Eversun's divergent focus concentrating on the High Mix Market allows us to cater for a broad spectrum of Projects in the Industrial Market from Medical, Transport to Gaming and DVR applications.
  The High Mix Mentality and focus allowed Eversun to expand our production services to included LCD Display, Optical, Telecommunications, and wireless module manufacture for our partners.

Precision Manufacturing